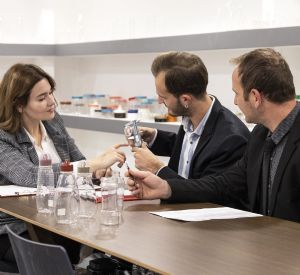 Design Center
Plaset Plastik Ambalaj responds to the different plastic packaging demands of its customers with original designs, with the support of its experience, know-how and the most advanced technology of the era, with its innovative and creative plastic packaging designs. The pursuit of new ideas, fresh concepts and futuristic solutions is part of our DNA as an organization built into our daily thinking. So, in addition to being guided by current trends, we also look to the future as we work on our innovative solutions.
Thanks to 3D prototyping, graphic design, digital modeling, molding and computer-aided simulation studies, we turn ideas into reality and bring innovative products to the packaging industry, while increasing our number of unique patents day by day.
We process all the ideas that have matured into steel with a fully equipped mold production unit with innovative technology, and then we continue our production activities with the latest technology machines with a low carbon footprint. In this way, we turn the ideas at the beginning of the design process into reality.