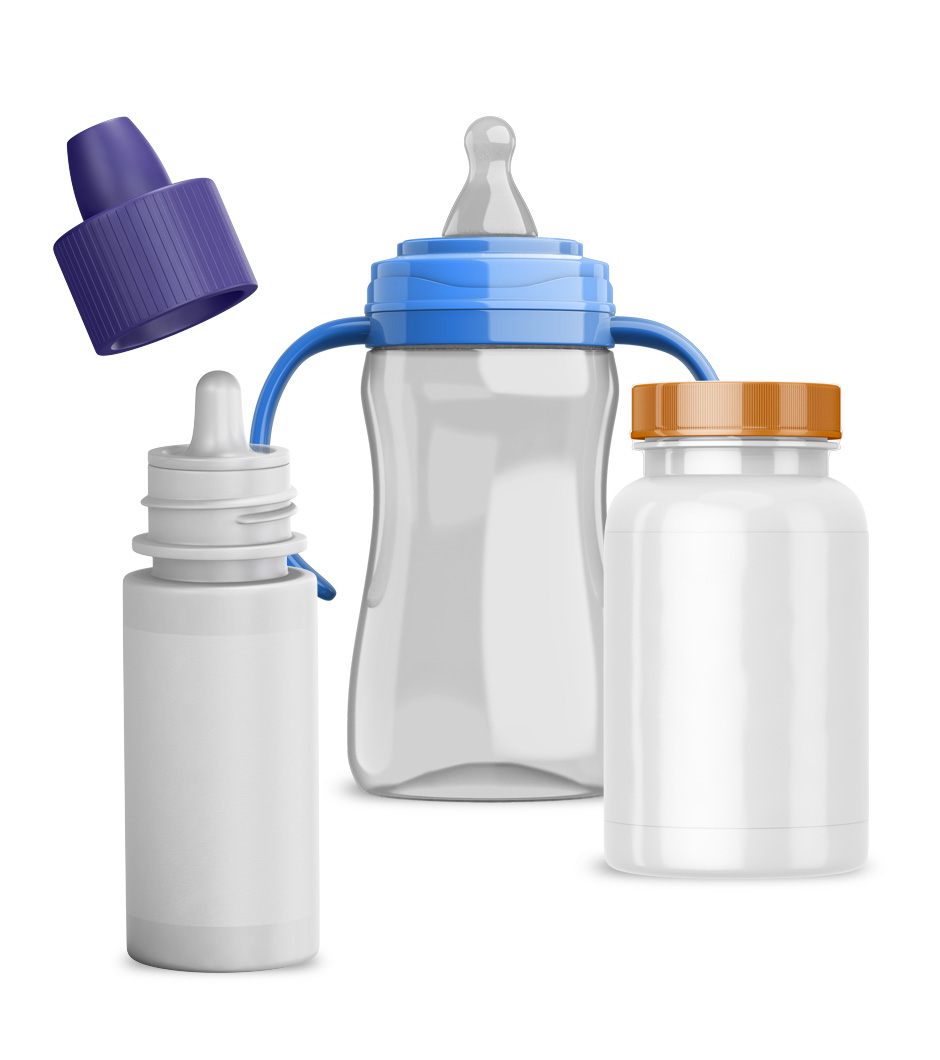 Packaging for the Health Market
We have been supplying quality health packaging to some of the world's most respected brands for over 60 years.
We recognize that functionality and security are key factors in this industry, and we have a range of tamper-proof and child-resistant closures (CRC). Antimicrobial products, bottles and labels are also available. We have packaging products and complementary caps specially designed for the healthcare industry that offer solutions for Solid Dose, Liquid Dose, Creams, Gels and Ointments, Hygiene and Disinfectant Products, Powders and Granular products.
Our team of experienced technical and commercial experts offer a comprehensive project management service to enable clients to develop custom designs using existing standards or a full custom range. Our extensive experience in the healthcare market ensures that your specific needs are met, whatever your needs.