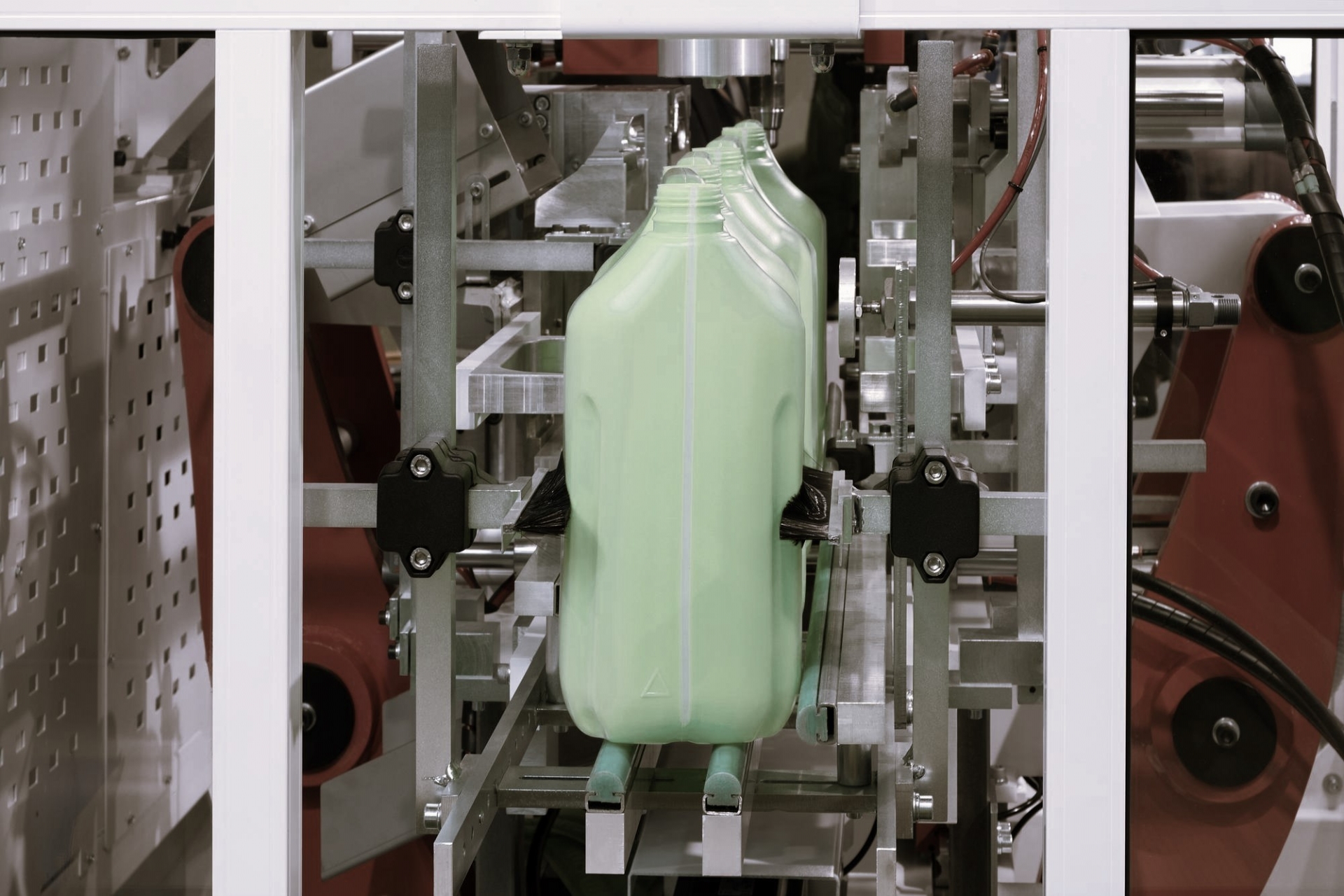 Extrusion Blow Molding for Complex Designs
Extrusion Blow Molding enables the production of hollow products with very small and very large geometries starting from approximately one milliliter and addressing very high volumes. Extrusion Blow Molding makes it possible to efficiently produce complex shapes and designs. During this process, a plastic pipe is extruded, cut and transferred to a forming tool, i.e. a mold, where it is inflated with compressed air.
Special and standard products with different specifications from 1 milliliter to 10 liters, as in our other units, with the highest technology and low carbon footprint to meet large quantities; We can produce with materials such as HDPE, LDPE, PP, PET-G, PVC, and make your dreams come true.